Insurance in Carthage Missouri!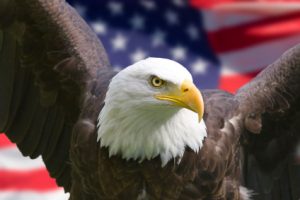 Welcome to our Carthage Missouri location! As a full service independent insurance agency you will find that we provide a complete line of both personal insurance and business insurance products for the Carthage Missouri area. While our office in Carthage is the newest office under our Mid America Specialty Markets umbrella you'll find it's simply a continuation of an insurance agency that has been in the Carthage area for several years. As a part of the Estal Insurance and Financial Services agency and Nationwide Insurance, Ezra Cook, a former Farmers Insurance agent, joined our Mid America Team. Providing a full line of personal insurance including personal auto, home, renters, motorcycle, boat and RV's along with a full line of commercial or business insurance products and special business insurance programs we offer is what our Carthage Missouri agency office offers to the local community. In Carthage Missouri we are located at:
Mid America Specialty Markets
2413 Fairlawn Ave.
Carthage, MO  64836
417-410-1611
info-carthage@midaminsurance.com
If you are in need of a quote on your current insurance program, personal or commercial, be sure to give us a call or just click the below button and fill out the form. We'll get in touch with you and provide you with a competitively priced insurance policy to meet your current and future insurance needs!
Local Insurance Products – Personal and Business – we provide out of our Carthage Office
As an insurance agency we provide a full line of both business insurance and personal insurance products. We will work with you to provide you with a no-obligation quote on your current insurance policy and work closely with you to help improve your current insurance program. Representing over 30 major nationally recognized insurance companies we bring you nothing but the best in regards top quality insurance products designed to meet all your individual insurance needs at a very affordable price!
Take a look at a few of the personal insurance products you can purchase at our Neosho office:
Personal Auto Insurance
Homeowners Insurance
Condo Insurance
Renters Insurance
Life Insurance
Retirement Planning
Boat
Motorcycle
Travel Trailer and RV Insurance
Over the years we have identified Special Business Insurance Programs for a select identified group of business operations. Reach our to our Carthage office if you recognize your type of business operation from the below list. These special business classes have a unique set of insurance exposures that must be correctly identified and handled properly. Here are a few or the special classes of business we offer special insurance programs for:
Tree Trimming and Removal Operations
Social Service Organization Insurance Programs
Sports Leagues and Camp Insurance
Fire Suppression Installation and Servicing Insurance
And Others…
In addition to these special types of businesses you will find we offer insurance policies for a broad range of other business operations. Our Carthage office can help you place insurance coverage for a variety of business operations. Auto Repair Shops. Body Shops, Manufacturing Operations, Distributors, Metal and Plastics Manufacturers, Metal Goods Manufacturers, Machine Shops, Contractors, including Electrical Contractors, Concrete Contractors, Heating and Cooling Contractors, Insurance for Towns and Municipalities and Other Governmental Entities, Medical Offices, Schools, Retail Stores, Professional Offices, Beauty Schools and Hair Salons, Restaurants and Contractors just to name a few. We offer many different insurance products to these types of businesses. Here are a few of the commercial insurance products we offer to the Carthage area:
Businessowners Insurance
General Liability Insurance
Business Property Insurance
Tools and Equipment Coverage
Business Auto Insurance
Umbrella Insurance
Commercial and Contract Bonds
Workers Compensation
Agribusiness is another important segment of commercial insurance products we offer in the Carthage Missouri area. If you operate any of these businesses listed below make sure you contact our Carthage Missouri office and get a quote on your business insurance! You may be surprised at how we can help reduce the cost while increasing the coverage of your insurance program.
Co-Ops
Seed, Grain and Feed Dealers Insurance
Grain Elevators
Ag Chemical and Fertilizer Insurance
Farm Truck Insurance
Farm and Ranch Insurance
Crop and Hail Insurance
Pasture Insurance
Food Related Manufacturing Operations
Food Related Distributors
 Do you need a quote? More than likely you're visiting our website because you are looking for some type of insurance product that we offer in and around our Carthage Missouri office. Give us a call, email us, go up to the "Let's get started" box in the right hand column or just click the below "Get a Quote" button! Give us a shot! We can probably save you money in what you pay for your insurance.
Look who you'll find at our Carthage Office
Ezra Cook – Producer (Agent). Ezra is a new member of our team having joined Mid America Specialty Markets in 2017! We are proud to have Ezra represent our business in the local Carthage area. Ezra has been a licensed insurance agent for about 11 years having started his insurance career with Farmers Insurance. He is well known in the entire Carthage area. By joining our Mid America Team, a state wide independent insurance agency, Ezra is now able to bring our entire insurance product line to your local community. His office, while still a local run office, has the backing of our entire Mid America Staff. From a service standpoint Ezra can call on our personal lines or commercial lines servicing staff to help make sure all your individual needs are met.
Local Business Associations
Carthage Chamber of Commerce
Surrounding areas we serve from our Carthage Office
Joplin, Webb City, Oakland Park, Avilla, Morgan Heights, Carterville, Scotland, Carytown, Brooklyn Heights, Sarcoxie, Jasper, Golden City
Contact Us
If you have a question, comment, or would like to discuss a claim or request a policy change, please use the form below to get the process started. Alternatively, you can also call our office directly and speak with a member of our team. Thank you!
Carthage MO
2413 Fairlawn Ave
Carthage, MO 64836
(417) 310-1611