Security Alarm Installation, Service and Monitoring Insurance
This is a Special Insurance Program designed for Missouri alarm installation servicing and monitoring  companies!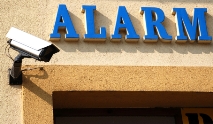 If you own or operate a security alarm company and are located in Missouri, where you install, monitor and service alarm systems, then this insurance program is for you! Take a look at this list of special coverage items designed specifically for your alarm installation service monitoring insurance.
Alarm Insurance Coverage Available:
Premises Liability Insurance
Professional Liability
Special Contractors Errors and Omissions
Medical Payments of $5,000
Employment Practices Liability
Building and/or Business Personal Property Coverage
Business Auto Coverage
Business Income Coverage
Tool and Equipment Coverage
Crime Coverage
Bonds – Bid and Performance
You'll find this Program is Designed for:
Alarm Installation and Servicing Businesses
Security System Monitoring
Locksmiths
Sprinkler and Extinguishing System Installation and Service
Fire Protection Equipment Sales and Service
And Others!
Download our Alarm Installation Questionnaire Here: Alarm Installation Questionnaire
Alarm contractors face a number of challenges specific to their industry. Installation and continuous service to your customers can leave you and your business vulnerable to a number of potential pitfalls if you aren't properly covered. At Mid America Specialty Markets, we can work with you to find coverage for all aspects of your business, from errors committed during installation to property damage, and much more.
Do you need insurance for your alarm installation, alarm service and monitoring company? If so then this insurance program is designed just for you and your business! Make sure you take a few minutes and check out the many features of this program. You'll find that it is a flexible well designed insurance program for alarm servicing companies. Don't forget to check us out for all your business insurance needs!
Get A Quote