A Special Program for Child Care and Day Care Insurance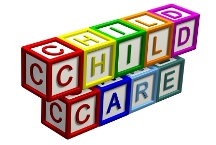 This insurance program is designed just for businesses who provide day care and child cares services for their clients. This program includes the insurance coverage needed for child care related operations. To get a quote on your business just contact our office or print, complete and email the below child care application to us and we'll help you determine the right kind and type of insurance products you need! If you're looking for competitive rates and great insurance coverage for a child care of cay care business then you've found the right place!
Day Care Insurance and Child Care Insurance Coverage:
Molestation and Abuse Liability Coverage
Premises Liability
Professional Liability
Medical Payments of $10,000 Which Includes Students
Business Personal Property Coverage
Building Coverage
Loss of Income Including Tuition and Fees
Workers Compensation Insurance
Day Care Vans, Buses and Business Auto Coverage
Business Umbrella
This Special Insurance Program is designed for these types of businesses and operations:
Child Care and Day Care Providers
Family Day Care Centers
Drop-Off Child Centers
Head Start
Pre-School and Latchkey Operations
Before and/or After School Programs
24-hour Child Care Operations
Download our Day Care Insurance Application Here: MASM – Childcare Application
If you own or operate a business that provides day care related services then this Special Insurance Program is what you need! So if you are looking for a great insurance program designed just for day care and child care operations at a great affordable price, many times reducing your insurance cost and improving your coverage, then contact our office for more information on how our Day Care Insurance Program works.
And talk about saving money! …the insurance company that we provide this insurance program through will offer a special premium discount to clients when they install an automatic child alarm alerting system in their vans and buses to prevent leaving a child behind. Just contact our office for more information on this and other benefits of this program.
Get A Quote Here