Insurance Coverage Designed for Sports Leagues, Athletic Camps and Leisure Clubs!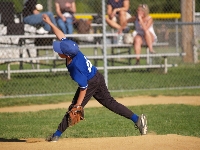 Do you need insurance coverage for your sport league, sport club or sports tournaments? How about health and exercise clubs, martial arts studios or maybe batting cages?
This special insurance program will address all your insurance coverage concerns for these specialized businesses. If you've already looked then you know how hard it can be to find insurance coverage for these types of organizations. This program will address your concerns. Be sure to contact our office to secure a quote or for more free information on this broad coverage at an affordable cost insurance program!
When it comes to insurance coverage for sports leagues and camps it is necessary to address certain specific coverage such as molestation and abuse. You'll find this program does just that. Take a look below at some of the insurance coverage that is available in this program.
Sport League and Leisure Club Coverage can include:
Premises Liability
Professional Liability
Molestation Coverage
Abuse Coverage
Medical Payment Coverage
EPL – Employment Practices Liability
Not-for-Profit Liability Coverage
Workers Compensation Coverage
Equipment Coverage
Crime Coverage
Building and Business Personal Property Coverage
Business Auto Coverage
Look who is this insurance program designed for:
Athletic Camps
Sports Leagues
Sporting Tournaments
Health and Exercise Clubs
Martial Arts Studios
Batting Cages
Amusement Rental Operations
And Others!
We understand your unique business insurance needs. It's important to buy the right kind of insurance policies for your special business. Coverage that will protect your buildings, personal property, facilities and equipment. You'll also need adequate liability coverage, possible including abuse and molestation coverage, professional liability and not-for-profit directors and officers coverage.
So if you need help with a review of your current insurance program or if you are looking for a competitive insurance program with great rates then contact our office! We'll help you protect your business with this Special Insurance Program!
Contact Us