Hello From Our Mid America Specialty Markets Clever Missouri Office!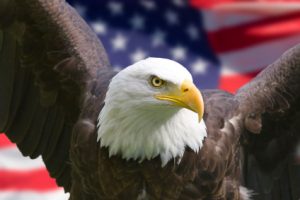 We are a full service independent insurance agency providing a full range of insurance products for both personal and business needs out of our local Clever Missouri office. Personal auto, home, renters, life, farm, farm auto, business package, business auto and special insurance programs for specified business operations are just some of the insurance policies you can get from our local Clever Missouri agents. We are located at:
Mid America Specialty Markets
6809 State Highway 14 W
Suite F
Clever, MO  65631
417-743-2288
In 2009 Pam King and her agency joined our insurance agency and we've had a local office in Clever ever since. You'll find we have a great staff of knowledgeable insurance folks working out of this office. Be sure to call, email or drop by our office if you would like a quote on any of your insurance needs. So when you need a quote or would just like to compare what you already have with what we can do, just give us a call!
Personal and Business Insurance for Clever Missouri
When it comes to business insurance some of the products we provide for Clever and the surrounding area include:
Business Owners Coverage (for small businesses)
Large Commercial Coverage (for large business operations)
General Liability Insurance
Business Property Insurance
Business Auto Insurance
Equipment and Tool Coverage
Cyber Liability Insurance (someone steals your customers data)
Workers Compensation Insurance
Umbrella
Bonds (for contractors and other commercial needs)
We also carry a special line of business insurance products specifically designed for these types of businesses locate in Clever:
Day Care Insurance
Pest Control Business Insurance
Tree Trimming and Removal Insurance
Social Services and Volunteer Groups
Alarm Installation Insurance
And others
Some of the personal lines insurance products we have available for our Clever Missouri clients include:
Homeowners
Personal Auto
Personal Umbrella
Renters
Landlord
Boat and Recreational Vehicle
Motorcycle
ATV
Life
Retirement Planning
Our agency also handles a broad range of Agribusiness related products. If you have an Ag Business operations you need to contact our office to find out how we can reduce your insurance cost and improve your insurance coverage. Here are some of the Agribusiness products we provide for our Clever customers:
Insurance for Co-Ops
Farm and Ranch Insurance
Crop, Pasture and Hail Coverage
Farm Auto and Truck Insurance
Fertilizer and Chemical Dealer Insurance
Grain Elevator Insurance
Confinement
Food Products Manufacturing and Distributing
More about Insurance we offer through our Clever Office
Our Clever office is an important part of our overall agency. Through our local office we bring the power of more than 30 independent insurance companies to your local community. The agents working our of this office are people you know and trust to handle your insurance needs. And being a part of the Mid America Specialty Markets team lets them call on a variety of insurance related products and insurance companies to serve all your insurance needs. Our local agents have the backing of our entire agency support and management staff.  Speaking of our local staff…
Who you'll find at our Clever Missouri office
Pam King – Producer (Agent). Pam has been in the insurance business for 40 years. Maybe a few more. She began her career as an office helper in the Springfield office of a large direct writer insurance company where she learned the insurance business from the ground floor. She then went to work for a Life and Health Insurance office where she was tasked with the responsibility of hiring and training local agents. After several years of working with Life Agents she made the decision to open her own independent insurance agency by renting an office and contacting a variety of insurance carrier to secure contracts to provide their insurance products to her clients. She then moved her office from Billings to Clever where in 2009 she joined our agency. To say Pam is a self starter would certainly be an understatement! One of the most difficult things to do is start an independent insurance agency from scratch and she not only accomplished that but turned her venture into a very successful business. We're proud to have Pam on our agency team. She's gained a great deal of knowledge about personal insurance, commercial insurance and farm insurance products to which she uses every day to help her clients. So if you need insurance in or around Clever, make sure you contact Pam!
Janey Ensz – Personal Customer Service Representative (CSR). Janey has been in the insurance business for about 31 years. Having started off working in a local Springfield direct writer insurance office as a customer service representative she eventually moved into a similar position with a well known independent insurance agency. She has gained a great deal of hands on knowledge about both personal and commercial insurance products providing top notch service to all of the agency clients. As a licensed insurance agent Janey works closely with local Clever agency customers to help keep their insurance premiums under control while providing access a variety of national insurance companies and their products. She joined our team at Mid America about 8 years ago. So if you need help with your insurance in and around Clever make sure you contact Janey!
Surrounding Areas We Serve From Clever
Who likes to hang around the office all day right? While our local staff is kept very busy everyday servicing our clients we do like to get out, meet new folks and tell our story of how we can help. You'll find that from our Clever office we also work with the surrounding communities. We do that everyday! So give us a call if you're around this area. Here's some of the other communities in our area where we provide insurance:
Billings, Union City, Republic, Logan, Marionville, Crane, Chesapeake, Aurora, Verona, Monett, Jenkins, Wheelerville, Elsey, Galena, McCord Bend, Reeds Spring and Others
Contact Us
If you have a question, comment, or would like to discuss a claim or request a policy change, please use the form below to get the process started. Alternatively, you can also call our office directly and speak with a member of our team. Thank you!
Clever MO
6809 State Highway 14 W
Ste F
Clever, MO 65631
(417) 743-2288