For Insurance in Lamar Missouri Welcome to Mid America Specialty Markets Virtual Agency! Serviced by Our Springfield Missouri Office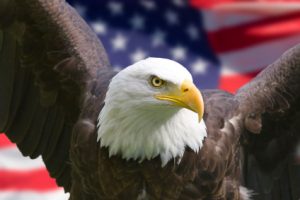 As a local independent insurance agency we operate a Virtual Independent Agency in Lamar Missouri, serviced by our Springfield Missouri office, where we provide all types of personal insurance including home, auto, renters, landlord, boat, RV, motorcycle, life insurance and more. In addition to our full line of personal insurance products we also carry a broad range of commercial or business insurance products to meet your business insurance needs.
We operate a virtual agency in Lamar MO:
Mid America Specialty Markets
Virtual Agency
Lamar, MO   64759
Serviced by our Springfield Missouri Office
330 W. Plainview Rd, Suite B
Springfield, MO 65810
417-865-1558
Having roots in a small town Missouri farming community keeps our feet on the ground! As a small business in our local community you'll find our agents and customer service representatives are people you know, who are here to help you with all your insurance needs. We're here to provide competitive insurance rates for both your personal and business insurance. Our Lamar office has been providing local insurance products to the community for 20 years while operating as an independent insurance agency. In 2016 Mid America Specialty Markets acquired the local office. We operate the Lamar office as a virtual insurance agency. All you have to do is contact us through our website of simply call our number or email us for quotes on all types of insurance for the Lamar area. Being a part of the Mid America Specialty Markets agency, a large state wide independent insurance agency, we are able to bring you the both the types of insurance products and support not normally available to smaller agencies. If you need a quote on your personal insurance or business insurance, we can help you out!
Business and Personal Insurance Products Available in Lamar
Being a full service independent insurance agency we have access to many insurance products offered by top national insurance companies. Give us an opportunity to quote your insurance. You may be pleased with how we may help! Here's some of the personal insurance policies we offer in Lamar:
Personal Auto
Home
Renters
Landlord
Boats, Motorcycle and RV's
Travel Trailers
Life Insurance
Under our Special Business Insurance Programs you'll find we offer insurance plans for a select group of business operations. These include:
Pest Control Insurance
Day Care Insurance Programs
Tree Removal and Trimming
Social Service Organizations
Sports Leagues and Athletic Camp Insurance
And others…
Our standard business insurance plans are designed for these types of business operations:
Lamar Manufacturers
Distributors
Construction Insurance
Carpentry Contractors
Heating and Cooling Contractor Insurance
Electrical Contractors Insurance
Concrete Contractors Insurance
Excavation Contractors Insurance
Retail Stores
Medical Offices and Doctors Offices
Internet Sales Operations
Janitorial Businesses
Schools
Municipalities and Governmental Entities
Auto Repair Shops and Body Shops
Convenience Stores
Grocery Stores
And Others…
Business owners need access to different types of insurance policies to provide the correct protection for their companies. Some of these policies include General Liability, Products Liability, Property, Equipment and Tool Coverage, Business Auto Coverage, Workers Compensation Coverage, Commercial Umbrella, Cyber Liability Coverage and Employment Practices Liability Insurance.
When you need help with your business insurance just reach out to Mid America Specialty Markets where you'll find a friendly staff waiting to give you a hand!
Areas we serve surrounding Lamar
Newport, Golden City, Lockwood, Jasper, Nashville, Irwin, Milford, Kenoma, Sheldon, Milo
Contact Us
If you have a question, comment, or would like to discuss a claim or request a policy change, please use the form below to get the process started. Alternatively, you can also call our office directly and speak with a member of our team. Thank you!
Virtual Office Lamar MO
330 W Plainview Rd, STE F
Springfield, MO 65810

(417) 682-3131