Thank you for dropping by our Neosho Missouri office for your local insurance needs!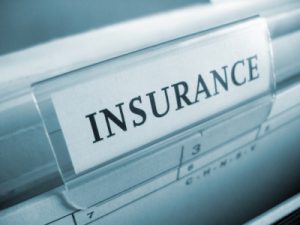 Welcome to Mid America Specialty Markets office here in Neosho. We are a local independent insurance agency offering a full line of commercial insurance, business insurance, agribusiness insurance and personal insurance products including, home, auto, farm, life, renters, landlord, health and retirement plans to those located in Neosho and the surrounding area. Serviced at our Seneca location:
417-451-9177
We've had our office in Neosho since 2012. While we are a part of a very large Missouri based independent insurance agency our roots are nothing but local! Drop by our office and you'll see what we mean. Local agents, familiar neighbors who you can trust to take care of your personal and business insurance needs! So when you need insurance in and around Neosho Missouri be sure to give us a call, email or drop by our local office. We're here to help!
Here are some of the Business and Personal Lines Insurance Products we offer at our Neosho Office
We are a full service insurance agency where you'll find a broad range of both business insurance and personal insurance products. We are always available to provide you with a no-obligation quote on your current insurance program or to work with you to help improve your current insurance plans. We offer top quality insurance products that are designed to meet your needs at a price you can afford.
Here are some of the personal lines insurance products we provide out of our Neosho location:
Personal Auto Insurance
Homeowners Insurance
Condo Insurance
Renters Insurance
Life Insurance
Retirement Planning
Boat
Motorcycle
Travel Trailer and RV Insurance
Special Business Insurance Programs. If you operate any of the types of businesses listed below then you need to reach out to our agents in Neosho. These special businesses have a unique set of exposures that must be handled properly. You'll find we provide special insurance programs for:
Tree Trimming and Removal Operations
Social Service Organization Insurance Programs
Insurance for Day Care Operations
Insurance for local Pest Control businesses
Sports Leagues and Camp Insurance
Fire Suppression Installation and Servicing Insurance
And Others…
Do you need a quote on your business insurance program? Our agents in Neosho can help place insurance coverage for a variety of types of business operations. Manufacturers, Metal Goods Manufacturers, Machine Shops, Heating and Cooling and Electrical Contractors, Distributors, Municipalities and Governmental Entities, Medical Facilities, Schools, Auto Repair and Body Shops, Retail Businesses, Doctors Offices, Beauty Schools and Hair Salons, Restaurants and Contractors just to name a few. Here are some of the standard business insurance policies we provide in Neosho:
Businessowners Insurance
General Liability Insurance
Business Property Insurance
Tools and Equipment Coverage
Business Auto Insurance
Umbrella Insurance
Commercial and Contract Bonds
Workers Compensation
In addition to our Special Insurance Programs and Standard Lines of Commercial Insurance Products we also provide a full line of Agribusiness Insurance Products. If you operate one of the types of businesses listed below be sure to contact us to get a quote.
Co-Ops
Seed, Grain and Feed Dealers Insurance
Grain Elevators
Ag Chemical and Fertilizer Insurance
Farm Truck Insurance
Farm and Ranch Insurance
Crop and Hail Insurance
Pasture Insurance
Food Related Manufacturing Operations
Food Related Distributors
When it comes to commercial, business and or agribusiness insurance you'll find we have the insurance carriers you need to meet your insurance requirements. Likewise with a full line of personal insurance products provided through some of the best insurance companies in the country you'll find we can quote and place your personal insurance in a quick and efficient manner.
If you need a quote on either Personal Insurance because you live in or around Neosho or Business Insurance for your Neosho business just give us a call, or complete the form at the bottom of this page or click the "Let's Get Started" link in the box to the right and we'll get to work for you! Or you can just go here to Get a Quote.
Here's Who You Can Find Working Out Of Our Neosho Office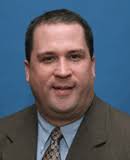 Jamie Lankford – Producer (Agent). Visit our Seneca Location for information on Jamie and his career in insurance.
Local Neosho Social and Business Organizations We Support
Neosho Chamber of Commerce
Surrounding Areas We Serve From Neosho
Joplin, Leawood, Diamond, Fidelity, Granby, Sarcoxie, Newtonia, Stark City, Pierce City, Yonkerville, Wheaton, Bethpage, Anderson, Goodman, Monark Springs, Boulder City, Purdy, Tipton Ford, Racine
Contact Us
If you have a question, comment, or would like to discuss a claim or request a policy change, please use the form below to get the process started. Alternatively, you can also call our office directly and speak with a member of our team. Thank you!
Neosho MO
613 W Coler St
Neosho, MO 64850
(417) 451-9177