We provide Business and Personal Insurance in Overland Park – Shawnee Kansas!
Welcome to our Overland Park – Shawnee office where we provide full service Business Insurance, Special Business Insurance Programs and Personal Insurance products to the entire Kansas City Metro Area! If you need a quote for your specific business or for your personal needs, just give us a call, fill out the form at the bottom of this page or click on the "Let's Get Started" link on the right. Our Overland Park – Shawnee office is located at:
Mid America Specialty Markets
6811 Shawnee Mission Parkway
Suite 307
Overland Park, KS  66202-4020
913-322-3388
Overland Park – Shawnee Business Insurance and Personal Insurance Products
As an independent insurance agency we provide a variety of insurance products to meet the needs of our current and future clients. Representing over 30 top nationally recognized insurance carriers you'll find we have the backing and product line to fulfill the insurance needs and demands that today's insurance consumer requires to provide proper insurance coverage protection. On our website you'll find a great deal of free information about various insurance products. On this page we've listed some of the business and personal lines insurance policies we have to offer.
Let's take a look at some of the policies we offer for our personal lines consumer:
Home Insurance
Personal Auto
Renters Insurance
High Value Homeowners
Boat
Recreational Vehicle Insurance
Motorcycle
Life Insurance
Senior Planning
When it comes to business or commercial insurance, things get a little more complicated. Businesses come in all shapes, types and sizes. Each has different requirements when it comes to protecting their business assets. Whether it's a large manufacturing operation with high property values and potential products liability issues or the smaller local based retail or restaurant operation, you'll find we have the competitive insurance products to fill their needs.
Look at what types of business operations we insure:
Manufacturers (a variety of different types)
Metal Goods Manufacturers
Machine Shops
Precision Machine Shops
Medical Products Manufacturers
Medical Office Buildings
Professional Offices
Construction Operations
Contactors
Excavation Contractors
Garage or Auto Repair Shops and Body Shops
Restaurants
Retail Operations
Distributors
And More
Business Insurance Policies we provide out of our Overland Park – Shawnee office location:
General Liability
Businessowners Insurance
Commercial Auto
Special Tool and Equipment Coverage
Workers Compensation
Umbrella
Professonial Liability
Cyber Liability
Employment Benefits
And More
In our Special Insurance Programs for Overland Park – Shawnee section you will find specific insurance programs designed to be used with these types of businesses:
If you operate one of these special types of businesses then give us a call and let us quote on your business. You may be surprised how we can help reduce your cost and increase your coverage!
We also need to mention our specific Agribusiness Insurance Programs. Being situated right here in the heart of the heartland our community has always been tied to agriculture related business. Take a short drive outside of our metro area and you'll find yourself in the heart of Ag country! Whether its Grain Elevators, Feed Stores or Co-Ops, our roots are tied to farm production. It's only natural that we carry a wide range of Agribusiness related insurance products.
Here's some of the Ag related policies you can secure from our Overland Park – Shawnee office:
Insurance for Grain Elevators
Insurance for Grain, Seed and Feed Operations
Insurance for Co-Ops
Insurance for Fertilizer and Ag Chemical Dealers
Insurance for Farm and Commercial Autos
Insurance for Farm and Ranch Operations
Insurance for Crop, Hail and Pasture
Do you need a Quote? Just follow the "Let's Get Started" link in the right hand column and we'll put together a personal or business quote for your consideration.
Let's Learn More About Our Shawnee Office
Our Overland Park – Shawnee office started out as Brothers Insurance, a Nationwide Insurance Office. After operating in the area as Brothers Insurance for more than 15 years Mid America Specialty Markets acquired the Brothers agency in 2017. We brought our independent agency expertise to this location providing access to expanded commercial markets which in turn allowed us to better serve our existing client base and to grow by adding new clients each and every day. We provide a diverse line of commercial insurance products which allows us to serve new commercial clients out of this location. While our product line is important, it's our experienced agents and staff in this location that really makes it work! So be sure to call or stop by our office the next time you find you need help with your insurance program!
Our Overland Park – Shawnee Office Staff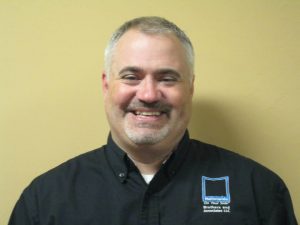 Anthony (Tony) Broome, CLCS – Producer (Agent). Tony joined Mid America Specialty Markets in 2017 after the merge with Brothers & Associates, LLC where he spent 9 years as an insurance agent and continues in the same role, after a 7 year career in the Mortgage business, essentially going from helping people realize their dream of homeownership t protecting that dream from devastation. Tony is a specialist in Home, Rental Property, Auto, Motorcycle, RV, Boat and Trip Insurance. He also works in the commercial arena where he can meet all of your business coverage needs including General Liability, Business Property, Workers Compensation, Commercial Auto and Bonds. Tony currently holds his Commercial Lines Coverage Specialist (CLCS) designation which is a comprehensive education program available for commercial insurance. While Tony enjoys all aspects of the insurance business, he knows that it might not be most people's favorite thing to talk about, so he uses his dry wit to have a little fun while explaining coverage. He enjoys building a relationship with his clients so that he may have the opportunity to truly learn how to meet their customized insurance needs. He is an active Shriner, enjoys golf, bowling and watching most all sports and rooting on his KC Chiefs, KC Royals and Mizzou Tigers!
Marsha Sanders – Personal Customer Service Representative (CSR) Marsha has worked as an inside sales representative since 1991. She began her career in insurance in 1999 as an administrative support person generating new business contacts and setting appointments for outside sales agents. In 2004 Marsha obtained her life and health license. She began building her own base of insurance clients while continuing her support work with outside sales agents. In 2010 Marsha began working in Lee's Summit with Bob Hoog of the Hoog & Associates Agency. In 2013 Marsha obtained her property and casualty license and has worked since then as an associate agent and licensed customer service representative. Marsha joined our agency in early 2018 with the merger of Hoog & Associates and Mid America Specialty Markets. As a valuable member of our Mid America team, Marsha now works out of our Overland Park – Shawnee office as a licensed customer service representative (CSR) where she continues to build strong relationships with new and  current customers.
Surrounding Kansas City Area We Serve
Overland Park, Shawnee Mission, Lenexa, Olathe, Bonner Springs and the Kansas City Metro Area
Contact Us
If you have a question, comment, or would like to discuss a claim or request a policy change, please use the form below to get the process started. Alternatively, you can also call our office directly and speak with a member of our team. Thank you!
Shawnee KS
6811 Shawnee Mission Pkwy
Suite 307
Overland Park, KS 66202-4020
(913) 322-3388