I'm sure you know the old adage that goes "A lawyer who represents himself has a fool for a client." But have you ever thought that may apply to you? You may find that if you follow today's trend and buy your insurance from an online insurance company, at some point in the future, you may be asking yourself, "Who's the fool now?" In this post we'll talk about whether you really need an independent agent on your side or if you should go it alone.
Insurance is a broad topic containing many individual areas of learning. In it's most basic form it appears to be a simple topic. But in reality it can encompasses a lifetime of learning to gain a complete understanding of it's complexities and nuances. Many of those that have chosen insurance as their professional field spend countless hours in continuing education classes with the single purpose of staying up on current topics and how they fit into the insurance products sold. The advent of online insurance purchases transfers the consumers reliance on a dedicated insurance professional to a process of quick and easy.
Why Consumers Buy Insurance Online
The insurance industry has changed. Many insurance carriers are competing for the on-line insurance buyer. Seen a T.V. commercial lately? If so, you understand what I'm talking about. You can't seem to turn on a T.V. without being hit over the head by an insurance company commercial touting how their product contains this or that or how they can make you legal on your auto insurance. I'll bet that you can name the top five insurance carriers that do the most advertising right now. And in a way, that's bothersome.
There's no doubt that you can go online and get a quote on your auto insurance and maybe even your homeowners insurance. Many insurance companies have designed their websites specifically to take advantage of the on-line buyer. In some cases you may even be able to purchase your insurance policy and never have to talk with a real live human being.
Of course it's also a huge generational issue! Aside from the concentrated marketing efforts of insurance carriers to attract what seems like everyone to buy insurance products online, millennials, generation x and generation y all come by it naturally. These generations have grown up with access to instant everything and are driving the future of online insurance purchases. Impatient consumers use their full array of mobile devices to make insurance purchases often times without even having a basic understanding of the consequences of their decisions.
A 2016 study by JD Powers showed that 74% of consumers search for insurance online. Most consumers will use their online experience to secure multiple quotes and to research the topic. But while 74% search online only 25% bought their insurance online. Why?
Problems Purchasing Insurance Online
The problem of treating of insurance products as a commodity is becoming more and more common. Lay the blame directly at the feet of direct writing insurance companies who have invested time, effort and dollars into the development of online insurance marketing. Attempting to reduce a complicated asset protection product, insurance, down to the lowest common denominator, price.
Online shopping, from a consumer standpoint, is all about price. Sure, convenience and ability to find the right T.V. might have something to do with it but don't be fooled, online purchases are weighted heavily in regards finding the cheapest price possible. As a matter of fact I just watched an add from a well known insurance company where the actors were touting that they saved $450 on their auto insurance just by clicking a few buttons and answering a few questions. Another clear indication of the commodification of insurance products.
Consider these typical consumer question and issues about insurance:
Do I have the right type of insurance?
How does my auto insurance work if I drive for a ride share company like Uber?
I got a notice that my insurance company is canceling my insurance and I don't know why. What should I do?
How can I tell if the limits of liability are good enough?
How can I be sure that I have enough coverage?
Do I have full coverage auto insurance?
Who will answer questions I have now and in the future?
What happens if I rent my house out through Air B n B, will I have coverage?
What if I have a claim and there's a problem, who's going to help me?
Who will be there to answer these consumer questions? Who will be the consumers trusted advisor? Let's take a look at a case study where the online purchase went terribly wrong.
A Case Study
Here's some details:
A consumer bypassed an independent agent and contacted one of those online insurance companies and bought their auto insurance online thinking they would save some money.
After the sale was made and the auto insurance policy was issued by the insurance company, the insured (consumer) set up an online account with the insurance company.
Shortly after the policy was issued the insured (consumer) logged into their new account with the insurance company and realizing they could save money by reducing their liability limits made a change to their policy reducing their auto liability limits to their state minimums. Something like $25,000 per person.
Within one week after the insured made the policy change they were involved in an at fault accident causing multiple injuries to the other vehicle occupants. Injuries ran into the multiple hundred's of thousands of dollars.
Their original policy had high enough limits that would have protected the insured from financial ruin.
What could this be called if not a failure on so many different levels! A costly example of why an insurance consumer should not go it alone!
Professional Insurance Agent vs. Online Company Sales Rep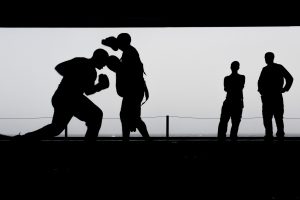 Professional Independent Insurance Agents spend many hours, days, weeks and years learning their trade. Attending industry classes, earning industry educational designations and promoting the independent insurance industry as a dedicated profession are only a part of what being a professional independent agent is all about. Learning how coverage applies in given situations and providing reliable advice to their clients are but a few of the advantages of working with a professional insurance agent. So lets get this out of the way. There's a big difference in working with an insurance professional and someone who's simply passed a state mandated licensing process so they can secure an insurance license to get a job.
Independent Insurance Agents provide access to multiple high rated insurance companies all of who offer a wide range of insurance products to chose from where online sellers of insurance do not have access. When it comes to moving coverage from one top rated insurance company to another working with the independent agent will allow you seamless access to those companies.
Professional Insurance Agents will provide you with objective advice and choices between high rated insurance companies. Online providers are only able to sell their products without providing you the choices you deserve.
You must keep in mind that online carrier representatives work for their employer, the online company. They do not represent you or your interests. They can't. They are employees of the online company, not an independent insurance agent. So when it comes to being an advocate for you when something goes wrong, do not look for help from the online company sales rep. You'll only find assistance from the professional independent insurance agent who works for you!
Support your local business community! When you make an online purchase of insurance you take resources out of your local community. Small businesses in your community need your support. You'll find that your local independent insurance agency hires local independent agents and support staff, they support your local fund drives and local team sports. They are good members of your communities and deserve your support. And I'll bet you didn't realize that an independent insurance agent in your local community, more than likely will be able to provide you with superior service at a very competitive market premium!
The Take Away
Online purchases are not going away. Nor should they. But when it comes to buying your insurance online, be careful! As I mentioned above, most consumers will shop and do their research online, even receive online quotes. But when it comes to making the buying decision, a large majority would still like to talk with a real insurance professional, an independent agent, to close the deal! How about you?
So reach out to your local independent insurance agent, Mid America Specialty Markets, to get your answers and buy your insurance from a local professional insurance agent!
Hope this helps you out!
Thanks for reading!