Insurance for Columbia Missouri. How can we help you today?
Looking for Columbia Missouri Business Insurance or Business Insurance in the Mid-Missouri area? Then you've come to the right place!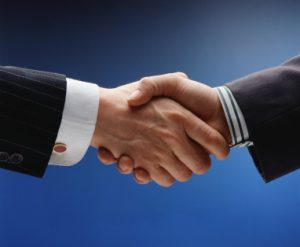 Mid-America Specialty Markets – Columbia Missouri has served insurance clients in the Mid-Missouri, Columbia Missouri area since 1992. Our full line of business and personal insurance products allow us to meet the individual needs of each of our clients. As an independent insurance agency remember this one thing – We Work For You!
Our Columbia office is located at:
Mid America Specialty Markets
303 N Stadium Blvd, Ste 200
Columbia, MO  65203
573-447-4990
Mid-America Specialty Markets – Columbia Missouri, focuses on providing our clients with a full range of business insurance products. Our business insurance product line in Columbia includes: General Liability Insurance, Business Property Insurance, Small Business Insurance, Large Commercial Insurance, Business Auto, Workers Compensation, Business Umbrella Coverage, Performance Bonds, Bid Bonds, Commercial Bonds, Professional Liability, Product Liability, Cyber Liability and Directors and Officers Coverage.
You will find that our Columbia Missouri office provides Columbia Missouri business insurance for a wide variety of business operations. These include:
Small and Large Retail Business Operations
Contractors
Manufacturers
Distributors
Offices
Restaurants
Medical Officer
Retail and Wholesale Operations
Municipalities and Governmental Entities
Excavation Contractors
Auto Repair and Body Shops
Web Designers and Web Hosting Services
High Tech Business Operations
Our Columbia Missouri office provides specialized business insurance to a broad range of clients in the Mid-Missouri area. With more than 150 years of combined experience serving pest control, tree trimming, alarm services, detective and security agencies, social services, sports related, childcare, fire protection services along with many more types of business, we're sure you'll find we have the tools to solve your insurance problems. You'll find broad insurance coverage at an affordable price for your special business! Check us out, see how we can help reduce your insurance premiums and enhance your insurance coverage today!
Special Coverage Business Products for the Columbia Missouri area include:
Detective and Security Service Insurance for Columbia Missouri
Fire Protection Services Insurance Program in the Columbia area
Social Service and Volunteer Group Insurance in and around Columbia
Hunt and Sports Clubs in and around Columbia Missouri
Insurance Program for YMCA Organizations in Mid-Missouri
Simply follow any of the above links to learn more about these special insurance products or if you need a quote for your business now just follow the Let's Get Started or Get A Quote link in the right hand column or just click the button below!
Our full line of commercial insurance products offered through high quality, nationally ranked insurance carriers allows us to work with business operations to design the best coverage and pricing options for their insurance needs. Our preferred lines of commercial insurance policies include:
Workers Compensation Insurance
General Liability Insurance
Commercial Property Insurance
Commercial Auto Insurance
Commercial Umbrella Insurance
Professional Liability Insurance
Cyber Liability Insurance
Performance and Bid Bonds
Let us analyze your business! Give us a chance to provide our risk analysis and review method of quoting your business insurance.
If you need a quote now just click the Lets Get Started box above.
More About Our Columbia Missouri Office and Columbia Missouri Business Insurance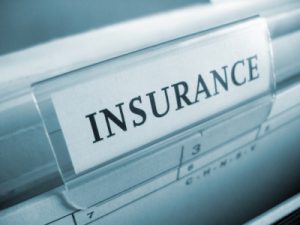 Mid-America Specialty Markets had its beginning in Columbia Missouri. In 1992 Randy Sieberg, CIC, ARM, CRM and his business partner Steve Van Drimmelen, CPCU, AU, AIC started our independent insurance agency from scratch. From those early years, they built a successful insurance agency by adding business insurance clients and personal insurance clients while adding solid insurance carriers and dedicated staff to service those clients. Insurance education, knowledge and hard work helped them to grow our agency.
Our Columbia office, in conjunction with our Springfield office, is a hub for our commercial or business insurance operations. While our office focuses on servicing our clients in Columbia and the Mid-Missouri area we also assist other agents and offices throughout our entire agency organization with placement of business insurance products.
Who You'll Find at Our Columbia Office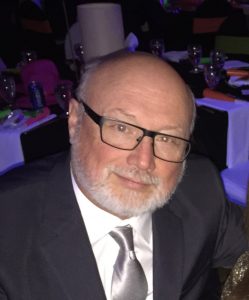 Randy Sieberg, CIC, ARM, CRM – Director of Commercial Insurance. Randy is one of the founding members of our agency where he directs the commercial insurance team in client risk analysis and product placement. He began his career in the insurance industry as a business insurance specialist in 1981. As a licensed commercial insurance producer and independent agency principal he specialized in commercial property and casualty insurance, workers compensation and risk management programs. His expertise encompasses all areas of property and casualty risk management including risk analysis, program design and implementation including commercial insurance coverage analysis and pricing for commercial clients. As a member of our agency management team he helps develop strategic agency planning in regards our commercial department. He advises on agency carrier selection, retention, profitability and development of agency marketing efforts. He speaks nationally on a variety of insurance and workers compensation related topics. He provides expert witness services within his areas of expertise. He is on staff as a teaching presenter with the Insurance Journal's Academy of Insurance. His insurance related articles have been presented in a variety of association, employer and insurance related publications.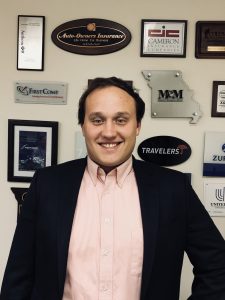 Jordan Hereth, CLCS – Producer (Agent). Jordan began his career in insurance in 2016 as an agent with a local Columbia agency. In early 2017 he began his pursuit in commercial insurance with Mid-America Specialty Markets. His unique approach to risk management and relaxed attitude has helped him achieve early success as a commercial producer. Jordan currently holds his Missouri property and casualty license and his Missouri health and life license. He achieved the CLCS, Commercial Lines Coverage Specialist Designation, in 2017. Jordan is a member of CoMo car Culture and has been involved with that organization since 2014.
Jeff Murphy, CIC, Producer (Agent). Jeff is a veteran in commercial lines insurance. He started his insurance career in 2001 and has gained a superior knowledge of a wide variety of commercial insurance products. Jeff achieved the nationally recognized insurance industry Certified Insurance Counselor (CIC) designation in 2010. He maintains his CIC designation by participating in annual continuing education programs. Jeff practices a risk management approach with his commercial and personal lines clients and through risk analysis identifies coverage needs and insurance products to meet those identified needs.
Noel Schafer, Producer (Agent) – Farm and Crop Specialist. Noel began his insurance career in 1999 and quickly established himself as a knowledgeable insurance professional. His primary focus is providing customized insurance products for the commercial insurance market. Noel has developed a wide expertise for providing business insurance products ranging from Life and Health to Property and Casualty to those clients around the Mexico and North Eastern part of Missouri including Paris, Martinsburg, Montgomery City and the Herman area. Noel is a Farm Specialist. He not only provides Ag-Business and Farm Insurance products but he also provides Crop Insurance to his clients. Noel was born and raised in Martinsburg Missouri where he continues to live with his family. He is a big supporter of local social clubs and a strong supporter of youth athletics. So remember, if you need help with your farm or crop insurance in and around Columbia or the Mid-Missouri area, Noel is who you need to talk with!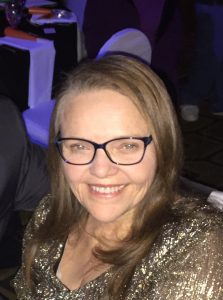 Cheryl Sieberg, AAI – Agency Support Coordinator. After leaving her career as an Illinois elementary school teacher Cheryl began her insurance career in 1981 as an outside property and casualty Claims Adjuster and Claims Examiner for a Midwest Regional  Insurance Company.  As Corporate Training Director for a Midwest Regional Insurance Company she developed training materials and taught company educational programs for both new and experienced company insurance agents. As Corporate Administrative Sales Manager she supervised a team who coordinated all sales activities, worked closely with the sales department and agents, organized sales incentive programs and over saw sales data collection for the corporate board. Cheryl then took the position as an Assistant Risk Manager for a large Risk Retention Group designed for municipalities. Her responsibilities included education, risk management advise, underwriting and rating in support of the risk retention group. She held the position as Territory Manager of Education and Fund Raising for the American Heart Association. As Director of Operations for Mid America Specialty Markets she managed all agency administration, staffing and company relations for the agency. In her current roll as Agency Support Coordinator for Mid America Specialty Markets Cheryl works with staff in coordinating client support functions and provides direct support to the Director of Commercial Insurance.
As you can see from our short bios provided above, we are a diverse bunch! We bring a great deal of experience, knowledge and education together in one place to help serve our Columbia Missouri and Mid-Missouri current and future clients!
Local Columbia Missouri Business and Mid-Missouri Affiliations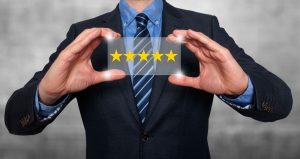 We support our Columbia and Mid-Missouri communities by supporting local and national business organizations along with local social and service organizations. Our office team is involved in many ways with the local community.
You'll also find that our Columbia office personnel are associated with, or are members of these organizations and groups:
The Missouri Association of Insurance Agents – MAIA
The Society of Certified Insurance Counselors
The Academy of Insurance
Audrain 4H
Martinsburg Knights of Columbus
Columbia Chamber of Commerce
BNI – Business Networking International
Cole County Relay for Life
Host Parent for The Council of Educational Travel USA
CoMo Car Culture
Areas We Serve From Our Columbia Office
While our physical office may be located in the heart of Columbia, Go Tigers!, we serve clients throughout the Mid-Missouri area. You'll find our business and personal clients located in these surrounding communities:
Ashland, MO    Jefferson City, MO    Fulton, MO    Mexico, MO    Martinsburg, MO    Boonville, MO    Moberly, MO    Kirksville, MO    Osage Beach, MO    Lake Ozark, MO
Versailles, MO    Eldon, MO    Holts Summit, MO    California, MO    Tipton, MO
Camdenton, MO    Harrisburg, MO    Hallsville, MO
Contact Us
If you have a question, comment, or would like to discuss a claim or request a policy change, please use the form below to get the process started. Alternatively, you can also call our office directly and speak with a member of our team. Thank you!
Columbia, MO
2800 Forum Blvd, STE 4B
Columbia, MO 65203
(573) 447-4990