Welcome to Mid-America Specialty Markets in Lees Summit Missouri!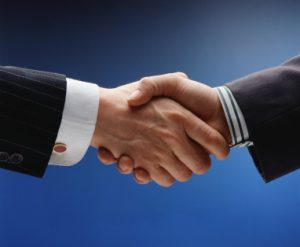 Mid America Specialty Markets
656 SE Bayberry Ln., Suite 105
Lee's Summit, MO  64063
816-525-8866
We are conveniently located within a few blocks of the intersection of Hwy 50 and 291 in Lees Summit Missouri.
We provide comprehensive insurance planning for our client's personal, business and retirement needs. While our solutions embrace cutting-edge technology and are truly the best insurance products available, we pride ourselves on being "old fashioned" in just about every other way. We are in business to serve people's insurance needs, and everything we do is with that principle in mind. Experience has taught us that there is just no substitute for a one-on-one interaction with a live, caring person. So often these days that concept is lost in the corporate attempt to be more "efficient".
Our customers are our extended family and are treated as such. You'll feel it in the way you are greeted when you call or drop by, and in the extra effort we make to take care of you.
We invite you to call or stop by our "home". We'd love to meet you and show you how you can still find good old fashioned hospitality and customer service. Expect to be greeted by a few friendly four-legged family members Tazzie and Jackie, and on special occasions even Chloe!
While our Lees Summit office provides a broad range of both business insurance and personal insurance, you'll find we also carry a line of very specialized business insurance programs for a select group of businesses. Each of these businesses have unique characteristics that need to be carefully identified and handled in order to provide adequate insurance coverage. So if you operate one of these types of businesses be sure to call or drop by our office to see how we may help improve your insurance program.
Special Business Insurance Programs for Lees Summit and the surrounding area:
Detective and Security Service Insurance in and around Lees Summit
Insurance Program for Fire Protection Services in Lees Summit
Insurance Program for Social Service and Volunteer Groups around Lees Summit
Hunt and Sports Clubs in the Lees Summit area
Insurance Program for YMCA Organizations around Lees Summit Missouri
In addition to our special business programs listed above you will find we provide a broad range of business insurance products for an even broader range of business operations. Here's a short list of some of the types of business operations we serve:
Manufacturing Operations
Distributors
Auto Repair, Garage and Body Shops
Restaurants
Contractors
Medical Facilities
Educational Facilities
Small Government Entities – Towns with less than 15,000 population
Offices
Retail Stores
And Others…
Some of the commercial or business insurance products we use to help these types of businesses are:
Businessowners
General Liability
Property
Workers Compensation
Business Auto
Umbrella
Bonds
Professional Liability
Employee Benefit
And More
When it comes to personal lines insurance we continue to bring you the great personal insurance products you've come to know from our office. As an independent insurance agency we bring you top quality personal insurance products to meet you and your family's needs. Here are some of the great products we offer:
Personal Auto Insurance
Home Insurance
Renters Insurance
High Value Property Insurance
Personal Umbrella Insurance
Personal Valuables Coverage
Watercraft and Boat Insurance
Motorcycle and ATV Insurance
RV and Travel Trailer Insurance
Life and Senior Insurance
Along with many more types of personal policies
Be sure to let us quote on your Personal Insurance policies! Reach out to anyone in our agency and we'll be glad to help!
More About Our Lees Summit Missouri Office
Our Mid-America Specialty Markets – Lees Summit office provides a full line of both personal and business insurance products. While our special business insurance programs provide quality insurance coverage for select businesses, that's not all we do!
You'll find we also provide a full range of other business insurance related products for Lees Summit and actually the entire Kansas City area. Our commercial insurance products are designed to fill the needs of all size business operations. From the smaller mom and pop type retail business to the large corporate owned and operated manufacturing operation, our business insurance products will help provide you and your business with the proper protection you need. From General Liability, Property, Business Auto, Umbrella and Workers Compensation to Directors and Officers, Errors and Omissions, Professional Liability, Cyber Liability and Employee Benefits Coverage.
But don't forget our full range of personal insurance products. You'll find that out of our Lees Summit office we have the experienced agents to help you meet all of your personal insurance needs. So if you are in need of Personal Auto, Home, Renters, Condo, Personal Articles Floater, Boat, Motorcycle and Life Insurance, be sure to give us a call or drop by our office. We can also help you with retirement planning too! We can help!
Who You'll Find at Our Lees Summit Office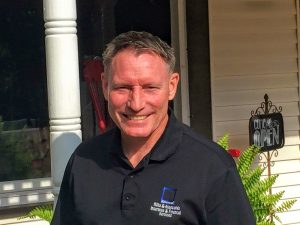 Robert (Bob) Hoog – Producer (Agent). After earning his BS/BA in Business & Finance at Avila College here in Kansas City, Bob began his insurance career in 1989. As an insurance agency owner and advisor Bob has been helping customers navigate the complexities of both personal and business insurance for almost thirty years! In February 2018 Bob decided to merge Hoog & Associates Agency Inc. with the Mid-America family in order to bring more resources to his customers. The merger has also freed up Bob to spend more time doing what he loves most, meeting with and helping clients. Bob brings a wealth of knowledge and experience to his clients in all aspects of personal, business, life and retirement insurance. Throughout his career Bob has earned various company and industry awards and has been recognized on many occasions for outstanding customer service and productivity. He also served on the Regional and National Agents Advisory Council for Nationwide Insurance. Bob is married to Sherry who teaches high school English at Lees Summit North, and together they have 6 children. Bob is an avid tennis player, a huge dog lover and loves the outdoors.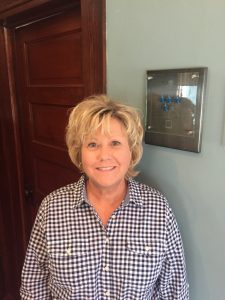 Lea Ann Hadggega – Commercial Customer Service Representative (CSR). LeaAnn began her insurance career in 1988 working for Farmers Insurance Group. When the agent she worked with became a District Manager she took on the role of training all new recruits on all things insurance. When the District Manager she worked with retired she began a new phase of her insurance career in commercial (business) insurance. LeaAnn has worked in the Lee's Summit office for several years. She has worked closely with Bob Hoog in her role as a commercial support team member providing superb customer service to those clients served out of the Lee's Summit office. After the merger of Bob's agency with Mid America Specialty Markets she became a valuable member of our commercial lines team. Her main goal is to respond to all her client's inquiries and resolve any issues they may have. She has a great working rapport with each of them and they know they can count on her to provide the excellent service they deserve. "That's what our clients want…us to be here when they call and be ready to help!" She enjoys spending her spare time with her kids, playing Pickle Ball and hanging out at the lake with family.
Deanna Reynolds – Personal Customer Service Representative (CSR). Deanna has 38 years of customer service experience with 15 of those being in property and casualty insurance. She began her insurance career in 1980 working as a CSR for an independent insurance agency in Washington. They made the move to Missouri in 1988 and after 23 years of working in healthcare found her way back into the insurance industry when in 2011 she joined the Bob Hoog Agency which merged and is now Mid America Specialty Markets. Customer service is very important to Deanna! She strives to provide our personal lines clients with the same great service she would expect for herself. Deanna handles all aspects of personal lines insurance including quoting and writing or placing new  policies, performing policy reviews with customers making policy changes, handling customer billing and assisting with other client policy needs.
Sheryl Meyer – Producer (Agent).
Allen Smith – Producer (Agent).
John Hill – Producer (Agent).
Contact Us
If you have a question, comment, or would like to discuss a claim or request a policy change, please use the form below to get the process started. Alternatively, you can also call our office directly and speak with a member of our team. Thank you!
Lee's Summit MO
656 SE Bayberry Ln.
Suite 105
Lee's Summit, MO 64063
(816) 525-8866