Welcome to our O'Fallon Missouri Office where we provide great insurance products to the entire St. Louis area!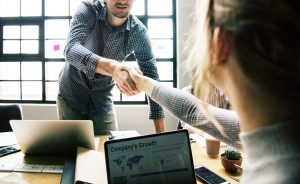 Estal Insurance and Financial Services began from our O'Fallon Missouri Office in 2005 when Matt Estal opened up his first insurance agency. Affiliated with Nationwide Insurance at that time, Matt, with the help of our Operations Manager, Vicki Graning, began the agency by providing a variety of Personal Insurance, Home, Auto, Retirement, Life, Business and Agribusiness Insurance products throughout the O'Fallon and St. Louis area. You can find us at:
Mid America Specialty Markets
1656 Bryan Rd.
O'Fallon, MO  63368
636-978-3696
Our O'Fallon office is a full service independent insurance agency servicing new and existing agency clients. It's where you can find a experienced, dedicated staff of insurance producers (agents) and service personnel ready and able to help you with all of your local insurance needs.
Insurance Products We Provide O'Fallon and the St. Louis metro area
You'll find our O'Fallon Missouri office offers a select group of special business insurance products throughout the O'Fallon and St. Louis area.  These products are unique in that they serve hard to find insurance coverage for day care operations, social service organizations, pest control applicators, tree trimming services, alarm installation and monitoring services, security agencies, sports clubs, fire extinguisher installation and servicing companies, beauty shops and personal services, along with many other types of businesses. Each of these special programs is designed to provide the broadest insurance coverage at an affordable price! Use the below links to learn more about these special coverage programs for your individual business!
Special Insurance Programs Available in the O'Fallon and St. Louis Missouri metro area include:
Detective and Security Service Insurance for O'Fallon Missouri
Fire Extinguisher Installation and Protection Services Insurance Program for the area
Social Service and Volunteer Group Insurance in and around O'Fallon
Hunt, Sports Clubs and Gyms in and around O'Fallon Missouri
Insurance Program for YMCA Organizations in O'Fallon Missouri Area
Just go to any of the above links to learn more about these special business insurance products. You can request a quote while on any of the individual pages or if you need a quick quote for your business right now just follow the Let's Get Started link in the right hand column of this page or just click the button below! We'll get in touch with you and get things started!
As a full service independent insurance agency, our O'Fallon office also provides a full line of Personal Insurance Products Including:
Personal Auto Insurance
Homeowners Insurance
Condo Insurance
Renters Insurance
Landlord Insurance
Boat, Recreational Vehicle, 4 wheeler and Motorcycle Insurance
RV's and Travel Trailers
Scheduled Jewelry and Other Personal Articles
Life Insurance and Retirement Planning
Business or commercial insurance remains a large part of what we do at Mid America Specialty Markets. While our special business insurance programs, as outlined above, are an important part of what we do in commercial, we also provide specific business insurance products for a broad range of commercial operations. Here's just some of those business insurance products we have in our tool box to use for our clients:
Businessowners Coverage (for main street types of businesses)
Large Commercial Package Coverage (for the large commercial operations)
General Liability Insurance
Directors and Officers Liability
Products Liability Insurance
Errors and Omissions Coverage
Commercial Property Insurance
Business Income Coverage
Business Auto Insurance
Commercial Umbrella Coverage
Tool and Equipment Coverage
Cyber Liability Insurance
Workers Compensation
And More….
In addition to our commercial (business) Insurance and personal insurance product line we also offer a full line of Agribusiness Insurance Products including Farm Insurance Products out of our O'Fallon location. These include:
Agricultural Co-Ops
Seed, Feed, Grain and Hay Dealers Insurance
Feed and Grain Mill Insurance
Grain Elevator Insurance
Chemical and Fertilizer Dealers
Farm and Ranch Insurance
Crop, Pasture and Hail Insurance
More About Our O'Fallon Office
O'Fallon also serves as our Home Office location. Even though our agency operations are spread out over the entire state of Missouri you'll find we operate as a single unit. Each of our offices providing support for each other. For example our commercial operations are based in our Columbia and Springfield offices while our personal lines operations are based out of our Springfield office. Serving as the administrative hub of our agency, O'Fallon is where you will find our agency administrative staff and our Director of Operations.
Who You'll Find at Our O'Fallon Office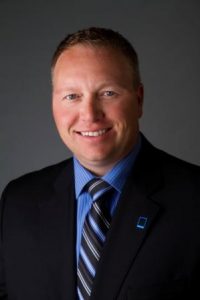 Matt Estal – Agency Principal (Owner). Matt is the founding member of our agency. He graduated from the UMSL – University of Missouri St. Louis with his BS/BA in Business Administration. He holds his property and casualty license in 13 states and in addition maintains his series 6 and series 63 uniform securities agent license. Matt began his insurance career in 1998 working in the claims department with Safeco Insurance Company. In 2005 an opportunity became available to become one of the first exclusive agents for Nationwide Insurance in the entire state of Missouri. At this point he opened the Nationwide office in O'Fallon and began marketing business, personal, life and retirement planning insurance products throughout the state of Missouri. His interest and desire to expand our independent agency operation led to his acquisition of several smaller agencies throughout Missouri. In his role as agency principal (owner) of Mid America Specialty Markets he is tasked with the responsibilities of strategic agency planning, establishing agency growth targets, working with our commercial and personal insurance departments on expansion plans and overseeing general agency operations from a upper management level. His knowledge of agency operations and insurance carrier relations is exceptional. You'll find as an active independent insurance agency principal, with plans for continued growth and expansion, Matt places a great emphasis on agency merger and acquisitions. He actively seeks out and interviews insurance agencies and agents, throughout the state, who are interested in becoming a part of our Mid America team. Matt is an alumni and very active supporter of the Lutheran High School of St. Charles County. He is a member of a various local chamber of commerce organizations. He is a supporter of the Nixa Baseball Club and the Nixa Booster Club.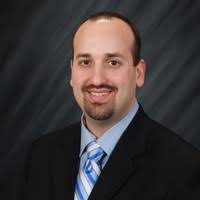 Brandon McClure – Agency Principal (Equity Partner). Brandon is a graduate of Franklin University and holds his BS/BA in Financial Management with a minor in marketing. Pursuing his interest in the financial arena he entered the banking industry in 2003 as a senior vice president. In 2008 Brandon entered the insurance industry as a territory sales director for a large national insurance company. His responsibilities included presenting product and educational seminars and working direct with agents to assist in placement and management of insurance programs. Brandon joined Mid America Specialty Markets in early 2017 as an equity partner and agency principal. He currently works closely with our agency personal lines and commercial lines producers (agents) to develop and place a variety of insurance products. He is a member of our agency management team where he works closely with our personal and commercial staff to establish and monitor agency goals, and strategic agency planning.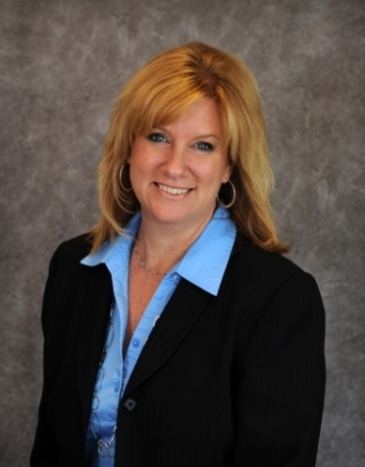 Kim Lanham – Agency Sales Manager and Producer. Kim started her insurance career with Blue Cross Blue Shield of MO (now known as Anthem BCBS) in the 90's, working in the Group Sales / Marketing Department.   She transitioned into Corporate training for the marketing department and then on to IT as a Business Analyst to assist with the transition of changing their in-house software programs for group and individual sales and membership. In 2000, she went to work for Enterprise Rent -a-Car as a Sr. IT Business analyst. Her roles were to assist with the Rental department and Vehicle Acquisitions teams in the UK and Germany. Her responsibilities included working with the programming analyst to design a vehicle ordering system that would interact with the Big 3 manufactures to streamline the process and track what vehicles were being purchased, rented and sold back to the dealers. In 2005, she left Enterprise to work with the District Manager of American Family until Nationwide approached her in 2006 to become an agent. She became an Associate of Nationwide in June of 2006, went on to participate in the ACB (Agency Capital Builder) program in 2008. She was able to meet production requirements in a 12-month period for a 24-month period program. She then took on the role of a RAE with Nationwide and completed the 36-month program in 18 months. Jan 1, 2010, she became an Independent Nationwide Agent and opened her office in Ballwin, MO. which she owned and operated for 9 years. She and her team were very involved in participating in local community events, such as Wildwood BBQ Bash, Ballwin Days, West St. Louis Chamber of Commerce, Chesterfield Chamber of Commerce, MO Contractors Association, Manchester youth baseball league, which she coached for 6 years, and the JR Football league which encompassed the West St. Louis County area. They also volunteered at the Ronald McDonald house, hosted blood drives and participated in mentoring programs with Boys Hope and Girls Hope. Kim has always had a passion for helping people, educating and being involved with promoting companies that she represents.
Local Business and Social Affiliations
Member of the O'Fallon Chamber of Commerce
Member of the Western St. Charles Chamber of Commerce
Additional Areas We Serve From O'Fallon
O'Fallon, St. Peters, St. Charles, Chesterfield, Wentzville, Troy, West County, St. Louis, Entire St. Louis Metro Area, Washington, Hew Haven, Warrenton, Union, Pacific, Arnold
Contact Us
If you have a question, comment, or would like to discuss a claim or request a policy change, please use the form below to get the process started. Alternatively, you can also call our office directly and speak with a member of our team. Thank you!
O'Fallon MO
1656 Bryan Rd
O'Fallon, MO 63368
(636) 978-3696