Insurance for Springfield Missouri – Welcome to our Springfield Missouri Office
Mid America Specialty Markets office in Springfield Missouri provides a complete line of commercial insurance, business insurance, personal insurance, auto, home, life, health and retirement planning to Springfield and the surrounding communities. If you are looking for a competitive quote on your personal or business insurance be sure to contact us for a no obligation quote!
We are located at: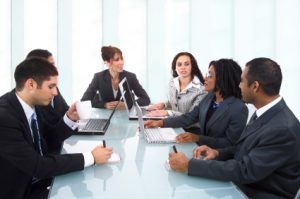 Mid America Specialty Markets
330 W Plainview Rd.
Suite B
Springfield, MO 65810
417-865-1558
We've had a local office in Springfield since our acquisition of the Lampe Agency in 2013. As an independent insurance agency we service new and existing agency clients out of this office. This office is also the agency hub for our personal lines department. It's out of this office that both our Personal Lines Account Manager and our Commercial Lines Account Manager work. You will find experienced, dedicated insurance professionals working at this location ready to help you compare coverage or secure a competitive insurance quote. Let's take a look at some of the products we have to offer.
Personal and Business Insurance Products We Provide From Our Springfield Missouri Office
You'll find that we offer a select group of Special Business Insurance Programs for business operations like Day Care, Pest Control and Tree Trimming businesses just to mention a few. These businesses have special risk exposures that need to be properly addressed in order to provide proper insurance protection. You'll find each of these programs is specifically designed to address those exposures. So if you operate one of these types of businesses be sure to get in touch with our office. We'll help you secure the proper coverage at a fair price.
Special Business Insurance Programs we have to offer:
Social Service and Volunteer Group Insurance Program for Springfield and surrounding areas
Fire Suppression and Extinguisher Installation and Service Insurance
And More
Just follow any of the links above and you'll be taken to another page on our website that goes into more depth about the types of coverage included in the insurance program. You can request a quote while you're on any of the individual pages. If you need a quick quote, just follow the "Let's Get Started" box above on the right or just click below!
Our Springfield office also provides commercial or business insurance products. In addition to our Special Business Insurance Programs, listed above, you will find we provide insurance policies for a broad range of businesses in the Springfield and surrounding areas.
Here's a list of some of the businesses we insure are:
Auto Repair and Body Shops
Manufacturing Operations
Distributors
Construction and Contracting Businesses
Medical Facilities
Professional Offices
Excavation Contractors
Municipalities and other Governmental Entities
Retail Stores
Convenience Stores
Rental Property
Condo Associations
And Others
With over 30 nationally recognized insurance carriers we carry a robust commercial insurance product line to serve the needs of these types of business insurance clients. You'll find we provide all types of business insurance policies including these:
Businessowners Insurance
General Liability Insurance
Business Property Insurance
Business Auto Insurance and Fleet Insurance
Commercial Umbrella Insurance
Workers Compensation Insurance
Professional Liability Insurance
Cyber Liability Insurance
Products Liability Insurance
Along with a variety of Employee Benefit Products
Being rooted in Missouri we all have an interest in Farm and Agribusiness operations. In addition to our commercial insurance products you'll find we offer a great selection of Agribusiness Insurance Products designed to meet the needs of both the individual local farmer to the large ag operations located in and around Springfield. This class of business insurance has been expanded to include food processing, food product manufacturing and food distributor types of operations. Here are some of the Agribusiness Operations that we insure:
Co-Ops
Grain, Seed, Feed and Hay Dealer Operations
Grain and Feed Mill Operations
Grain Elevator Businesses
Fertilizer and Ag Chemical Dealers
Farm and Ranch
Crop, Hail and Pasture
Food Manufacturers
Food Distributors
Just to mention a few
So when it comes to securing Business Insurance or Agribusiness Insurance in and around Springfield be sure you contact our office for a quote on your business. It's what we do. And remember, as an independent insurance agency, we work for you!
As a full service independent insurance agency we also carry a full line of personal insurance products to meet your personal insurance needs. You'll find our personal lines insurance department is staffed with agents and service personnel ready to help and provide you with a competitive personal lines insurance quote. So when you need to compare your home, auto or renters insurance be sure to give us a call! Let us provide you with a quote. Let's take a look at some of the Personal Lines Insurance we have to offer.
Homeowners
Renters
Personal Auto
Condo
Boat
RV and Recreational Trailers
Motorcycle
Scheduled Personal Property
High Value Property
Life Insurance and Senior Products
So when it comes to buying personal insurance remember to contact our Springfield office!
Look Who You'll Find at Our Springfield Office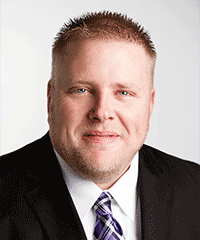 Kenneth (Kenny) Chilton, CLCS – Commercial Lines Manager. Kenny began his insurance career in 2013 after leaving the retail management world. He started out with a life insurance company but soon joined our staff at Estal Insurance and Financial Services in early 2014. He started off as a producer (agent) working out of the Nixa location. Soon after the merger of Estal Insurance and Financial Services with Mid America Specialty Markets, Kenny took on the role as our Commercial Lines Manager. Kenny now works out of our Springfield office where he works closely with all of our commercial insurance carriers to develop competitive quotes and risk analysis for our business insurance clients. He oversees our entire agency commercial quoting processes and works closely with our commercial lines team in regards establishing and monitoring excellent customer service and client retention. As a valuable member of our agency management team, Kenny also works on many other agency specific projects. Kenny is a member of the Nixa Chamber of Commerce.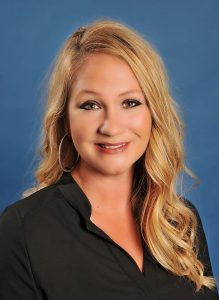 Stephanie Bishop, PLCS – Personal Lines Manager. Stephanie joined Estal Insurance and Financial Services in 2013 as an Insurance Producer (agent). After the merger of Mid America Specialty Markets with Estal Insurance and Financial Services, Stephanie took on the role of Personal Lines Account Manager working out of our Springfield Missouri Office. Stephanie is responsible for overseeing our entire agency personal lines producing and servicing staff! She works closely with our personal lines insurance company partners to make new personal insurance product lines available to our clients. She provides training on our personal lines products to all agency producers and servicing staff. She works with our personal lines staff to provide renewal review services to our existing clients to help assure they are receiving competitively priced policies for all their insurance needs. Stephanie is a valuable member of our agency management team where she assists with agency special projects, helps set agency goals and provides guidance for future agency growth. She is a member of the Nixa Chamber of Commerce and a member of the Springfield Chamber of Commerce.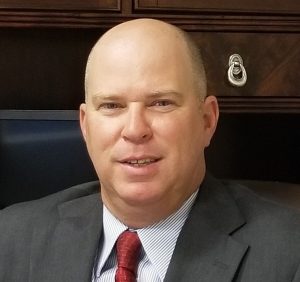 Eric Johnston – Producer (Agent). Eric is a new member of our Mid America Specialty Markets team. He brings a long history of construction and manufacturing management background to our current and future agency clients. In 2000 Eric began his professional career as a vice president at a custom cabinet manufacturing company where he performed various executive functions including oversight of sales, design consulting and operational management for the manufacturing operation. A key part of what we do in commercial insurance requires us to gain a real understanding of a clients business operations. You'll find Eric possesses a strong background in strategic planning, data analysis, project management and workflow optimization all strengths which he calls upon when working with his commercial insurance prospects and clients. We look forward to Eric quickly becoming one of our construction and manufacturing operations insurance specialists.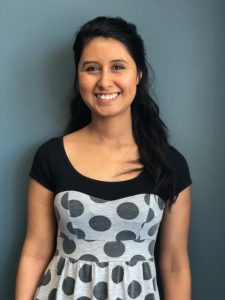 Sintique Sanchez – Commercial CSR. Sintique joined Mid America Specialty Markets in 2014 working out of our Neosho and Seneca locations. The beginning of her career was focused on her bilingual skills helping our Spanish speaking clientele. In 2015 she obtained her Missouri property and casualty license and relocated to our Springfield Missouri office. Sintique is a valuable member of our commercial insurance team where she provides direct customer service to our business clients. She assists other agency offices and agents with commercial insurance issues. She handles commercial policy changes, provides proof of insurance and help with policy issuance. She assists with placement of business insurance products for our commercial clients. Sintique assists with claim handling and client payment and audit issues. She is instrumental in maintenance of commercial client data in our agency management system.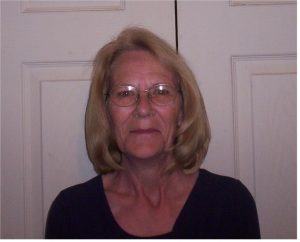 Jean Lacey – Personal Customer Service Representative (CSR). Jean began her insurance career in 2002 working with a local independent agency in Lamar. She worked as a licensed property and casualty agent as well as filling the role of managing the office. Working in the independent agency, she gained knowledge of the many available insurance products, both personal and commercial, along with how to best market those products to meet the needs of her clients. She uses her knowledge and continuing education to provide the best service available to her clients. Jean joined our Mid America Specialty Markets team in early 2016 where she continues to use the knowledge she gained to provide the best customer service possible to her clients, and future clients!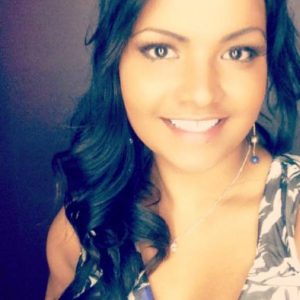 Dolly Lassman-Eul – Personal Lines Account Manager (CSR).  My name is Dolly, and I am the personal lines account manager for Mid America Specialty Markets. I work with the people in our community with their insurance and financial needs. My favorite part of working in the industry is that I get to interact and help individuals and families throughout the Midwest. Springfield, MO is where I reside and spend most of my time. My personal and career goals are always aimed towards growth and using my knowledge to help others. A fun fact about me is that I was born in India and was adopted into a loving family. I hope I get to know you and help you and your family!

Local Business and Social Club Affiliations
Springfield Chamber of Commerce
Nixa Chamber of Commerce
Christian County Optimist Club
Materminds of Biz
Networking Today
Areas We Serve From Springfield
Nixa, Ozark, Sparta, Ava, Bradleyville, Forsyth, Hollister, Branson, Reeds Springs, Galena, Spokane, Highlandville, Kimberling City, Crane, Billings, Republic, Mt. Vernon, Plano, Rogersville, Fordland, Diggins, Seymour, Mansfield, Turners, Marshfield, Fair Grove, Willard, Cave Spring, Walnut Grove, Bois D'Arc, Ebenezer and others
Contact Us
If you have a question, comment, or would like to discuss a claim or request a policy change, please use the form below to get the process started. Alternatively, you can also call our office directly and speak with a member of our team. Thank you!
Springfield MO
330 W Plainview Rd, STE F
Springfield, MO 65810
(417) 865-1558