Insurance Programs for Wineries – Winery Insurance
Mid America Specialty Markets provides Winery Insurance to Winery Operations throughout the State of Missouri and Kansas including Columbia, Springfield, Nixa, O'Fallon, Lee's Summit, Overland Park, Shawnee, Neosho, Seneca, Lamar, Clever, Jefferson City, Lake of the Ozarks, Osage Beach, Herman, Washington, Carthage and surrounding areas.
Winery operations are unique! Operation of a winery creates a particular set of challenges when it comes to properly designing a winery insurance program that addresses those challenges. While most wineries are operated as a small business, the exposure to risk is greatly increased because of their production facilities, brand creation and distribution of their product. A properly designed winery insurance program should not only provide coverage for buildings, business personal property and common general liability exposures but must also address exposures to loss created by changes in or extremes of temperature or humidity, collapse of wine tanks and wine contamination. Therefore at Mid America Specialty Markets, we work hard to help ensure your business stays protected.
Exposure Identification for Winery Insurance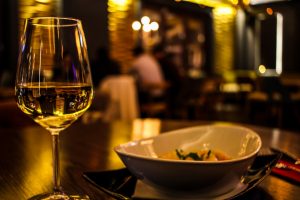 You'll find we take a risk management exposure identification approach when it comes to designing a proper winery insurance plan for your business.
To create a winery insurance program that properly addresses your individual business exposure to loss requires us to first identify those loss exposures! Because we learned a long time ago to not base a business insurance quote on a clients current coverage. Mistakes happen and items can easily be left off. You'll find we do not do "grapes to grapes" quotes because that method of providing you with a business insurance quote can leave you and your business exposed to unidentified loss situations.
Consider these potential risk exposures commonly found in today's winery operations:
Restaurants (Food)

– You'll find that wineries are not just about wine but providing an experience for their clients. These most certainly include pairings, whether it be cheese all the way up to a full restaurant service. Food preparations require special insurance handling.

Liquor Liability

– Many wineries provide tastings where they charge a slight fee to customers this creates a liquor liability exposure that needs be handled. In addition to wine, many wineries also have a full bar service which also creates an exposure to liquor liability.

Special Events

– Wineries will often hold special events that create special exposure to risk that must be properly handled. These may include:

Weddings and Receptions
Corporate Meetings
Holiday Meals
Private Parties
Charity Events
And Fund Raisers

Lodging

– We often see winery operations who have expanded their business to become destination locations. These operations will commonly provide lodging and related services to their guests.
Common Coverage for Winery Operations
Because your business demands a high level of understanding commercial insurance product and coverage our Winery Insurance programs are broad coverage based. While many of the basic insurance coverage items must be included you'll find that it's the additional coverage options that fill out a properly designed insurance coverage package. Therefore, our winery insurance coverage options include, but are not limited to:
Coverage for your Equipment / Processing Machinery
Liquor Liability
Umbrella Coverage
Loss of Income
Business Auto
Special Event Coverage
Brands and Labels
Changes in Temperature or humidity
Market Value of your wine
Product Recall Expense
Wind Contamination
Harvested Grapes
Fine Arts
Wine Leakage
Cyber Liability
Data Breach
And More!
It's important to have the right insurance coverage! That's where we come in! When evaluating how to structure your winery insurance program be sure to reach out to one of our experienced commercial team members for assistance. We'll be able to answer your questions about coverage and help you determine the best insurance solutions to meet your exposure needs.
Our Locations Where You Can Buy Winery Insurance